House of Night #4: Untamed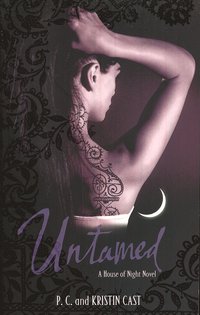 Författare:
P.C Cast
& Kristin Cast
Genre:
Fantasy
Ämnesord:
kärlek, spänning, ungdom, äventyr, vampyr
Utgivningsår: 2009
ISBN: 9781905654567


Köp boken på amazon.se
(betald länk)
* Som Amazon-associates tjänar vi pengar på kvalificerade köp.
Begagnade:


A week ago Zoey had a group of special friends, three boyfriends and a (kinda) clear conscience. Now she has none of the above. Luckily ice-queen Aphrodite is showing signs of melting and ex-roomie Stevie Rae isn't as dead as she'd thought. Though Stevie's now hanging out in tunnels with freaks ? gross. If she can get them to listen, Zoey will need all her friends as events take a frightening turn at the House of Night school for vampyres. Shocking true intentions are about to come to light, loyalties will be tested and an ancient evil is about to rise again. Some days being special just doesn't seem all that ...


Utdrag ur boken:
"No!" I cried, scrambling back from it, keeping a tight hold on my hissing cat. "Get away!" I turned and ran.
It caught me then. I could feel its horribly cold hands hook on my shoulders. I screamerd and fropped Nala.