Miss Peregrine's Home for Peculiar Children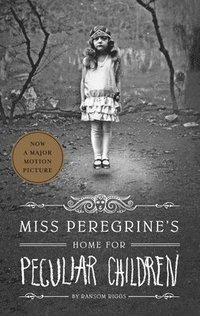 Författare:
Ransom Riggs
Genre:
Ungdom
Ämnesord:
spänning, ungdom, äventyr
Utgivningsår: 2011
ISBN: 9781594744761


Köp boken på amazon.se
(betald länk)
* Som Amazon-associates tjänar vi pengar på kvalificerade köp.
Begagnade:


A mysterious island. An abandoned orphanage. And a strange collection of very curious photographs. It all waits to be discovered in "Miss Peregrine's Home for Peculiar Children", an unforgettable novel that mixes fiction and photography in a thrilling reading experience. As our story opens, a horrific family tragedy sets sixteen-year-old Jacob journeying to a remote island off the coast of Wales, where he discovers the crumbling ruins of Miss Peregrine's Home for Peculiar Children. As Jacob explores its abandoned bedrooms and hallways, it becomes clear that the children who once lived here - one of whom was his own grandfather - were more than just peculiar. They may have been dangerous. They may have been quarantined on a desolate island for good reason. And somehow - impossible though it seems - they may still be alive. A spine-tingling fantasy illustrated with haunting vintage photography, "Miss Peregrine's Home for Peculiar Children" will delight adults, teens, and anyone who relishes an adventure in the shadows.


Utdrag ur boken:
I didn't go far, just around the perimeter of the neat yard in a slow shuffle, watching the sky, clear now, a billion stars spread across it. Stars, too, were time travelers. How many of those ancient points of light were the last echoes of suns now dead? How many had been born but their light not yet come this far? If all the suns but ours collapsed tonight, how many lifetimes would it take us to realize that we were alone? I had always known the sky was full of mysteries - but not until now had I realized how full of them the earth was.